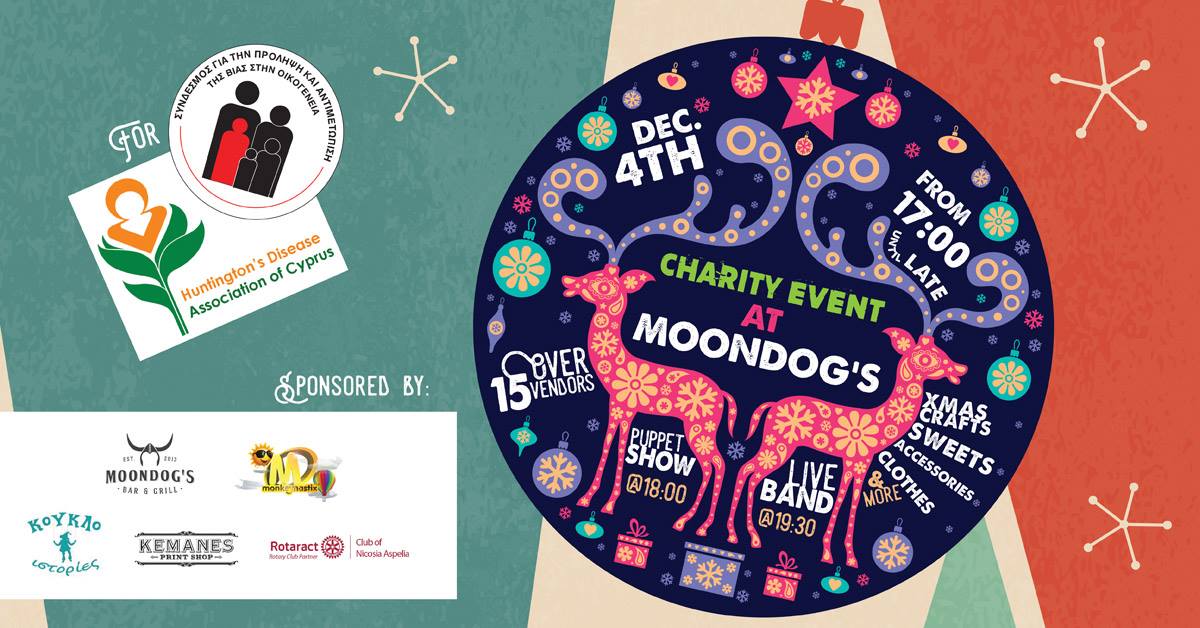 With Christmas just around the corner, Moondog's Bar and Grill is getting into the festive spirit by hosting for 5th consecutive year «A very Merry Charity Party»!
Join us for good times, warm vibes, and shop for a good cause every kind of Christmas crafts, presents, sweet creations, clothes, accessories and much more…!!!
-17:00 start shopping!
-18:00 Sit down, have a drink, relax a bit (before you get back out there!) and enjoy the puppet show together with your children, cost: 3€.
– 19:30 Live music from local band Theo & Alex
All proceeds will go to:
– Association for the prevention and Handling of Family Violence
– Huntington's disease Association of Cyprus