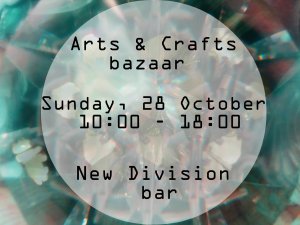 On Sunday, 28th of October you are welcome to accompany us on a sunny day in the garden of New Division bar.
Here you will find items such as illustrations, paintings, second hand clothing, jewelery and more artsy and craftsy artifacts.
There will be no entry fee and all prices of the objects being sold will be friendly.
The bar will be open for all of you who are thirsty and snacks will be served to those who are hungry!
*Pet friendly*
**Car park – Old G.S.P. stadium**