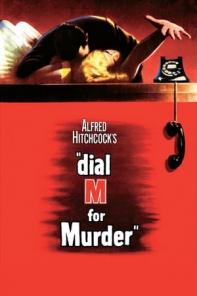 An ex-tennis professional carries out a plot to have his wife murdered after discovering she has an affair, and assumes she will soon leave him for the other man anyway. When things fail, he improvises a new plan—to frame her for murder instead.
Cast:
Ray Milland (Tony Wendice)
Grace Kelly (Margot Mary Wendice)
Robert Cummings (Mark Halliday)
John Williams (Chief Inspector Hubbard)
Director: Alfred Hitchcock
Runtime: 105 min
Genre: Crime, Thriller, Drama, Mystery
Language: English
Subtitles: Greek
Production Year: 1954
Appropriate for audiences over 18 years of age.