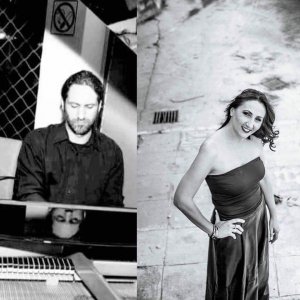 The famed Greek musician Manos Hatzidakis is honored through jazz piano arrangements with new rhythmic approaches and harmonies, however without changing the composer's intentions in his general style and preferences.
Hatzidakis in Jazz mood, is a dedication to his most beloved songs, that includes his collaboration with the great Greek writer Nikos Gatsos, and others.
The piano arrangements are by Loukas Louka.