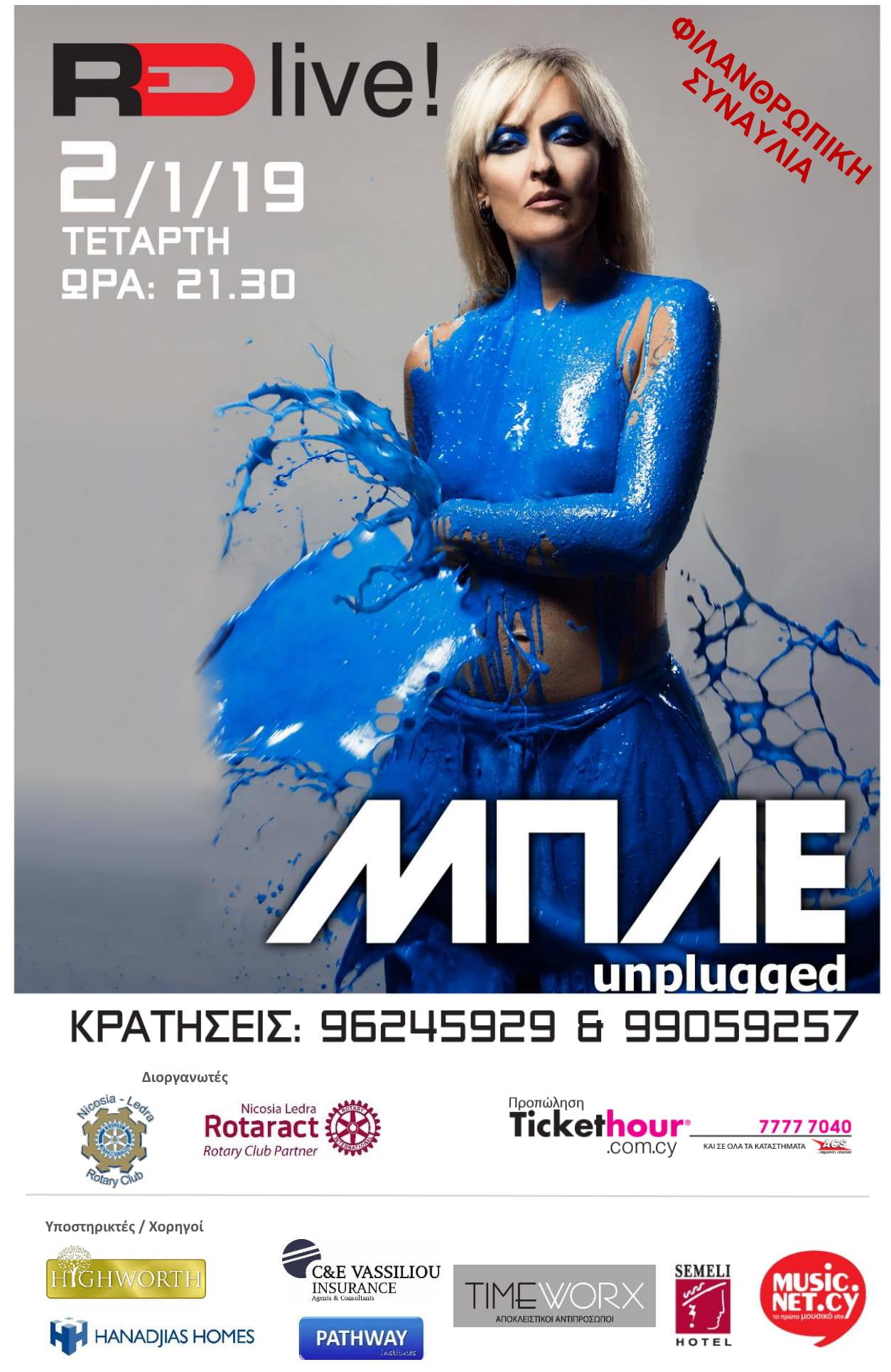 Mple come back to Nicosia for a unique charity performance organized by Rotaract Club Nicosia – Ledra in collaboration with Rotary Club of Nicosia-Ledra.
Mple are one of the most popular bands in Greece. Their program includes their own hits as well as adaptations of best-known foreign rock tracks.
Overall, Mple are characterised as a fairly original group, having managed to mix pop-rock elements with strong touches of blues, funk and jazz.