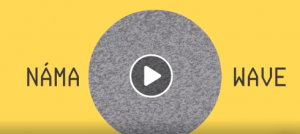 As the beautiful leaves keep falling, Πρόζακ. Καφενείο welcomes the young songwriters, Náma and Wave.
Anastasia/Náma claims to be a musical adventurer from The World Above the Ceiling, a world she occasionally visits for inspiration and entertainment. In her pieces, Náma likes to experiment with folk, soul, classical and blues elements. All the songs are performed with a personal, dramatic flair. Together with her dear friend, Andreas Christodoulou on the guitar; Náma is sharing her musical stories with the world.
Singer-Songwriter Josh Martin/Wave is coming to Nicosia to share his original music. As the frontman of surf-rock band The Llamas, and in his solo project Wave, Josh Martin learnt the value of musical diversity, and performance. Bringing these principles together with intricate guitar work, melodic vocal hooks, and understated songwriting, he brings his unique performance to Πρόζακ. Καφενείο.
Wednesday, November 27th at 20:45. We will be super happy to see you!
***5 euros cover charge