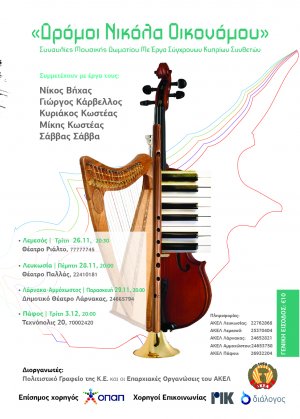 Presenting and promoting classical music, while showcasing the work of important Cypriot composers, the Cultural Office of the C.C. of AKEL, in collaboration with AKEL Limassol, organises a chamber music concert presenting the work of modern Cypriot composers.
The concert is a tribute to world-renowned pianist and composer, Nicolas Economou.
With the participation of Nicos Vichas, Yiorgos Karvellos, Kyriakos Kosteas, Mikis Kosteas and Savvas Savva.
Duration: 65′