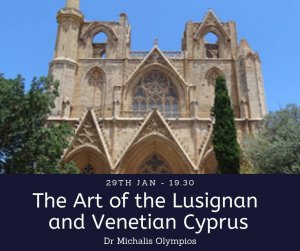 The Representative of the Latin Catholic Community at the House of Representatives, Mrs Antonella Mantovani, invites you to the presentation:
The Art of Lusignan and Venetian Cyprus
By Dr Michalis Olympios, professor, Department of History , University of Cyprus.
The lecture is part of a series regarding the history of the Latin presence in Cyprus. The University of Cyprus is going to be issuing certificates of participation.