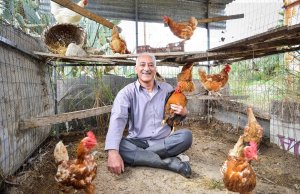 Theatro Anemona presents the play "The Birds of Aristophanes".
This is not the play by the Ancient Greek playwright Aristophanes but a Cypriot comedy written by Andreas Koukides about a villager named Aristophanes and his chickens.
Aristophanes nourishes his chickens with a lot of care and he later donates them to various governmental officials with the aim to assist the other villagers to solve their problems. The other villagers, however, are not aware of the good intentions of Aristophanes and they are bothered by the bad odor that the chickens create.
Directed by Marinos Xenophontos
For reservations call: 70007721
(in Greek)