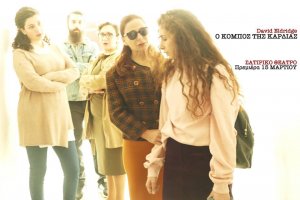 Satiriko Theater presents the play "The Knot of the Heart" by the author of great successes David Eldridge.
Full of David Eldridge's trademark lyricism within everyday family life and interaction, The Knot of the heart is a play where emotions are high and relationships are sensitively written.
Beautiful and privileged, Lucy is enjoying a burgeoning career in tv. however her social drug habit has become a serious addiction, casting a dark shadow over her future happiness. As her charmed life begins to slip away, Lucy comes to realise that the devoted support of her family doesn't come back without a price.
Time: 20:30 (Sun:18:30)