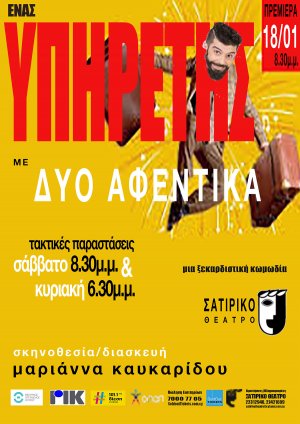 Satiriko Theatro presents "The Servant of Two Masters", a comedy by the Italian playwright Carlo Goldoni, adapted and directed by Marianna Kafkaridou.
The Servant of Two Masters (Il servitore di due padroni) is a classic Italian comedy in the Commedia dell'Arte tradition, focussing on the attempts of the resourceful and ever-hungry Truffaldino to serve two different masters without either of them finding out.
It was written in 1745 at the request of actor Antonio Sacco, one of the great Truffaldinos in history, and first performed in Milan as a 'scenario' in which only the lovers' dialogues were fully scripted. Later it moved into the Teatro San Samuele, Venice, for the season 1745-46. A full version was eventually published in 1753.
(in Greek)