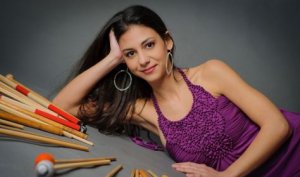 The 22nd March has been designated by the United Nations as the World Water Day, with this year's theme being "Leaving no one Behind (Human Rights and Refugees)" while March is additionally the international month of the Francophonie.
In addition, March 25th this year marks 101 years to the day since the death of Claude Debussy, so it should come as no surprise that the CySO incorporates, during this programme, the French composer's "Sea" triptych, taking us from dawn to noon, to the play of the waves and to the dialogue between the wind and therefore the sea.
Water, however, is the overall theme of the concert, which begins with the eponymous Handel suite first heard on barges on the River Thames in 1717, and features, as a centerpiece, contemporary Chinese composer Tan Dun's "Water Concerto".