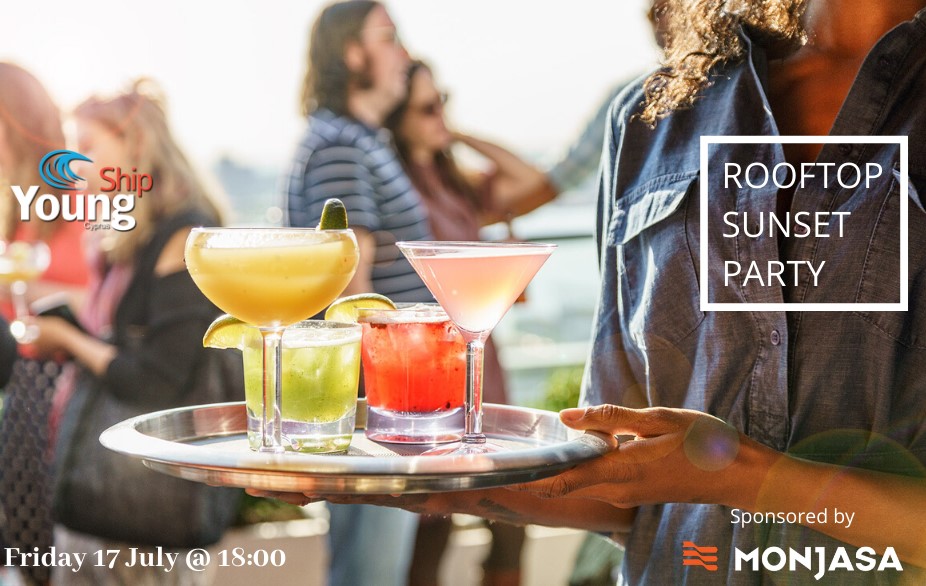 YoungShip Cyprus invites you to kick start your weekend on Friday 17th July 2020, with cool beats, free refreshing drinks and finger food, and sky-high views of the sun setting over the Limassol sea.
The event will be held on the rooftop of Monjasa (58 Kolonakiou Avenue) from 18:00 – 22:30
For the health and safety of our guests and associates, we can host a limited number of guests.
The event is sponsored by our good friends at Monjasa.
We look forward to seeing everyone at our Rooftop gathering.
YoungShip Cyprus was founded in 2012 as a branch of YoungShip International (Norway 2004) which is a non-profit organization in 27 cities around the world in countries such as Norway, Singapore, Brazil, Mexico, Italy, Sweden, Netherlands, United Emirates, Kenya and the United Kingdom. Young people up to the age of 40 who work in the wider field of shipping and maritime offshore industry have the opportunity to participate as members or as administration of the association.