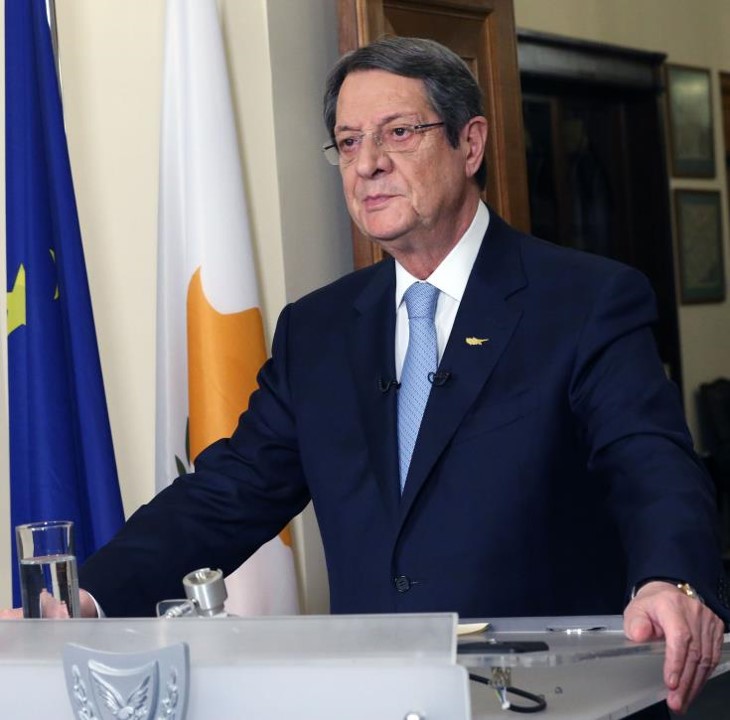 Cyprus President, Nicos Anastasiades, has said that he goes through a crisis of conscience each time that the government is obliged to take stricter restrictive measures due to the COVID-19 pandemic, adding that he will not tolerate any abuse of power that will violate with no reason the family residence of each citizen.
 
Anastasiades said in a post on his Facebook page, that he understands the reactions of a number of citizens about the new measures of movement restrictions. "I share the discomfort caused by this new way of life that has been imposed not only on us but also on billions of people worldwide due to the pandemic," he added.
He said that the question is not which his preference is, but what he is obliged to do, under the circumstances, so that he would not feel that he did not fully undertake his responsibility during a period that difficult decisions need to be taken.
He added that the responsibility of both himself and the government is to protect the health, the life and the employment security of each citizen.
 
Furthermore he stressed that he would rather be judged for his current decisions than be faced with the pain and sorrow of the people because human lives would be lost due to his lack of courage.
 
"With the same courage that I took painful decisions in the past I will do the same thing now as well. As we did then, when we overcame the crisis with the cooperation of everyone, will also win this battle as well. We will make it," Anastasiades concluded.
Source: CNA