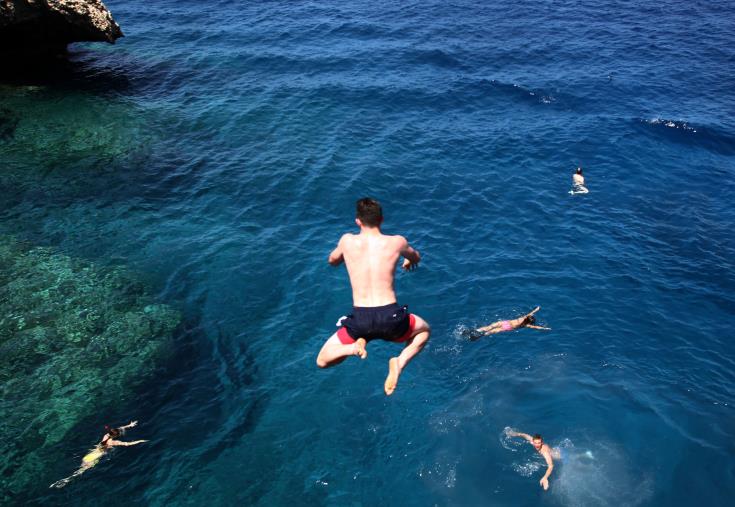 Cypriot Deputy Minister of Tourism Savvas Perdios holds intensive consultations with the country's tourism partners abroad, aiming to form a complete picture on how the island's tourism industry will work by the end of May.


As Perdios told CNA, during the next two weeks, he will hold consultations with travel organizers and airlines. The consultations will take place in the presence of both the Ministry of Transport and the Cyprus' airports management company Hermes.


"The effort", he said, "is to ensure connectivity with as many countries as possible in a very difficult situation".


Even though general consultations took place three weeks ago, at this stage, according to the Deputy Minister, they can say more specific things and inform that Cyprus is doing well, regarding the COVID-19 pandemic, and will soon be open for scheduled flights and tourism.


Contacts are also being made with travel agencies from countries that are not the traditional tourist markets for Cyprus such as Germany, Austria, Switzerland, Greece, Israel and Denmark. These countries are expected to open earlier than traditional tourist markets such as Britain, Russia and Sweden.


However, although the traditional markets would most probably open later, the Deputy Ministry is also discussing with tourism partners in these countries, aiming to attract tourist at the end of the summer season and even in winter.


He also clarified that it is not enough for Cyprus to be ready to receive tourists from these countries, but the countries of origin should also be ready. He added that in the coming weeks, they expect travel instructions from different countries.


The number of hotels that will operate in the summer depends on the data that will be formed by the end of May, as well as health protocols for the operation of the Hotels, to be issued soon by the Ministry of Health.


"By the end of May, we will have the whole picture of how the tourism industry will function and the markets in which we will be able to rely directly and in the medium term," he said.

The Deputy Minister said that the goal is Cyprus to open for tourists on the first of July and based on the current epidemiological data in Cyprus this is feasible. However, he clarified that much would depend on the situation abroad.

Perdios estimated that July would be a slow month for tourism and noted that a 70% drop for the whole year compared to last year should be considered a fact both in terms of arrivals and revenues.


"What we are trying to do is to secure the remaining 30% so that as many people and businesses as possible could operatek," Perdios said.
However, he concluded, it is important to understand the difficulty of the situation.
Source: CNA