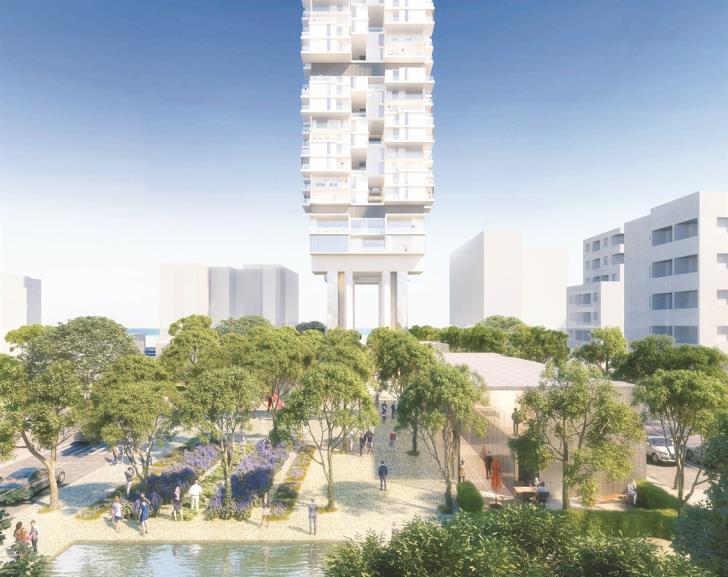 The three storey Debenhams Olympia on the Limassol coastal road is to be demolished to make way for a 45 storey, nearly 200m high tower, Phileleftheros has reported.
Its said that the 196.6 metre building will appear to be 'suspended' as the first 24m will be 'vacant'. Underneath will be a park with a square, green areas and disabled accessible areas.
The Planning Bureau has submitted environmental impact studies to the Environmental Authority for the demolition of the building and the proposed new project.
The building application was submitted by Woolworth Properties through its subsidiary Limassol Beach & Seaview Properties Ltd and will be called Aura. The design is by Foster + Partners. Construction is estimated to cost €108 m while demolition of the current building is estimated at €500,000.
Demolition is expected to start as soon as the planning permit is issued and should take three to four months. Construction is expected to start later this year, once building permits have been issued, and be completed at the end of 2022.
The Aura will have 137 apartments of 2 to 4 bedroom and a 5 bedroom penthouse.
The project is part of the latest loan restructuring of the CTC group and the aim is for it to pass into the hands of the Bank of Cyprus once the permits have been issued.
Source: Cyprusdaily