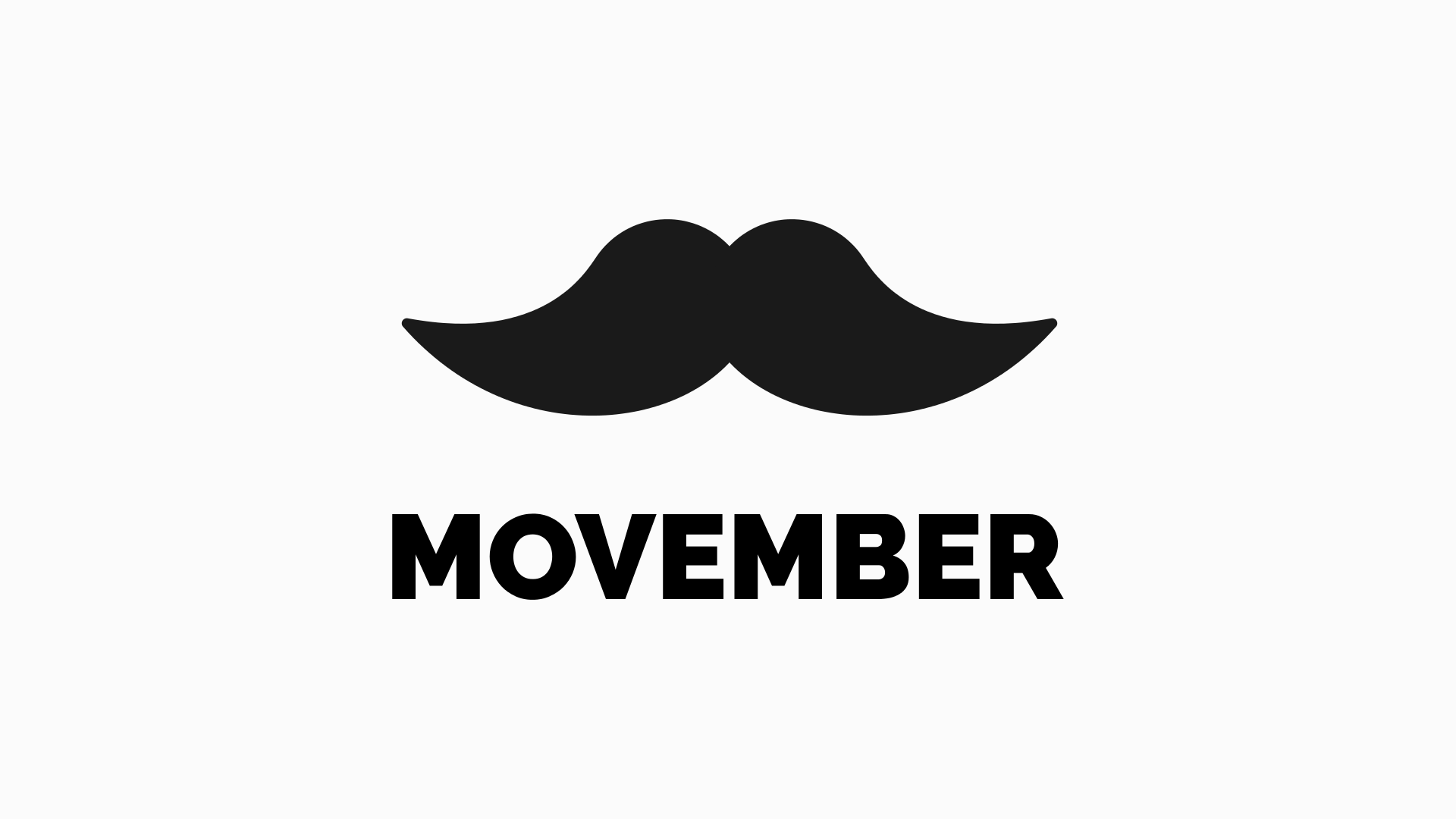 One of the most successful movements of the last decades undoubtedly is Movember. The movement started in 2003, Travis Garone and Luke Slattery, two friends from Melbourne, Australia first conceived the idea after their discussion on recurring fashion trends.
One thing led to another and they reached a point where they were joking about bringing the mustache back. They then started spreading the word to their friends about growing a Mo, designed the rules of Movember and initiate the campaign for raising awareness on prostate cancer and men's health by charging $10 to grow a mustache.  Travis was the designer of the first Movember logo and send a challenge email around titled 'Are you man enough to be my man?' in the search of volunteers. 30 guys were found.
After the first year's enthusiasm, 2004 was a landmark year for Movember, since they decided to make the concept formal. For that reason, they registered a company and designed the website.
"Our fathers, partners, brothers and friends face a health crisis that isn't being talked about. Men are dying too young. We can't afford to stay silent."
They had to research the health issues men are concerned about prior to deciding and formally support prostate cancer cause.
The guys then approached the Prostate Cancer Foundation of Australia (PCFA) as their foundation of choice. The Movement grew through the years, reaching 500 000 000 mustaches and proceeds exceeding €65 Million from 20 countries in 2018.
"BY 2030 WE'LL REDUCE THE NUMBER OF MEN DYING PREMATURELY BY 25%.
OUR STRATEGY IS ALL ABOUT GOING WHERE MEN NEED US MOST."
Today, Movember official campaigns run in 21 countries, raised over AUD 730 million and funded over 1200 men's health programs. The movement's main focus is now extended to four significant men's health issues: suicide prevention, testicular cancer, prostate cancer and mental health. Due to the movement's work, millions of mustaches grew, major scientific research breakthroughs done and guilt-free conversations around men's health are now a reality.
What's keeping you from growing a Mo?