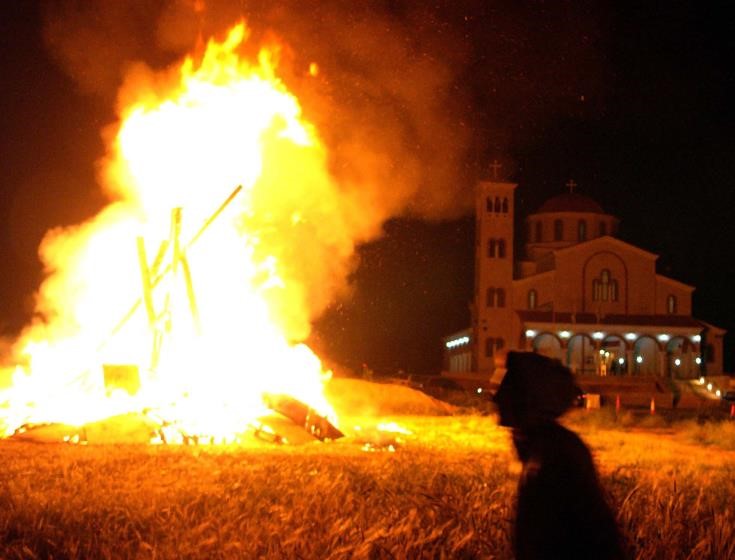 Police have announced that they will step up patrols throughout the holy week, leading to the Greek orthodox Easter on April 19.
Police Spokesman Christos Andreou told CNA said that will be no complacency during the next few days as Police patrols will become more intensive in an effort to maintain the government measures to restrict the spread of coronavirus.
Andreou said that instructions have been given to divisional police chiefs to order patrols and have an increased presence during the Easter holidays both in urban areas and also on the highways.
He also said that municipalities and representatives of foreigners' groups will be contacted to ensure that mass gatherings of foreigners are avoided. Andreou said that ignorance of the laws does not absolve people of the repercussions of committing an offence.
The Police Spokesman further said they will be very strict with young people who light bonfires and throw firecrackers during Easter, especially now when measures are in force to restrict the coronavirus.
He urged parents to exercise effective control on their children.
The Orthodox Easter bonfires or Burning of Judas is a ritual where an effigy of Judas is burned on the night of Easter Saturday. However, groups of young people compete as to who can build the biggest bonfire.
Invited to comment whether Morphou Bishop Neophytos had violated the quarantine law after he held mass in a church in Peristerona on Sunday with the participation of members of the public, Andreou said that everyone is equal before the law.
When we ascertain any violations, these will be reported without exceptions, he added.
The government measures prohibit mass gatherings and prohibits the faithful from visiting holy sites. At the same time, unnecessary movement is prohibited after 9pm until 6am.
The Police chief has ordered an investigation into yesterday's church service.
Authorities fear a rise in such cases as Cyprus entered the Holy Week.
"We are all equal before the law and when there are violations these will be reported without exceptions. Once again, we appeal to all, the faithful and clergy, to fully conform with the relevant measures", Andreou added.
Source: CNA