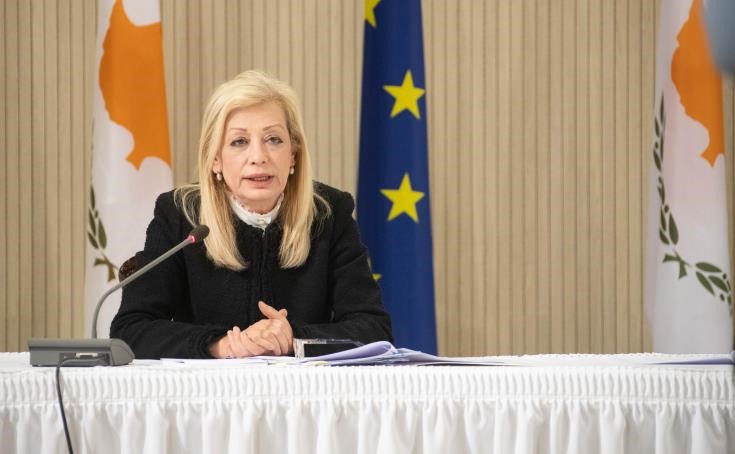 Labor Minister Zeta Emilianides said on Sunday that her Ministry is ready to proceed with inspections of businesses reopening on Monday, as Cyprus gradually relaxes measures taken to contain the spread of coronavirus.
 
Speaking to CNA, the Minister said that almost 100 public servants have been trained by the Director of the Department of Labor Inspection and will start tomorrow with inspections.
 
The Ministry has also produced a series of guidelines for the health and safety of employees and the public, as certain types of businesses and construction sites reopen in Cyprus during the first of several stages to relax measures in place. Small retail businesses and open-air construction sites reopen on Monday, but other types of businesses such as hairdressers, malls, restaurants and hotels will have to wait until one of the next stages, taking into account the current epidemiological situation.
  
"Around 100 public servants have trained, with the sole responsibility of undertaking these inspections in order to verify compliance with the measures that must be observed" Emilianides said, adding that Police and other bodies will also contribute in this effort.   
"We will proceed with inspections on a daily basis" the Minister added, noting that it is important to abide by the security and health measures.
Source: CNA