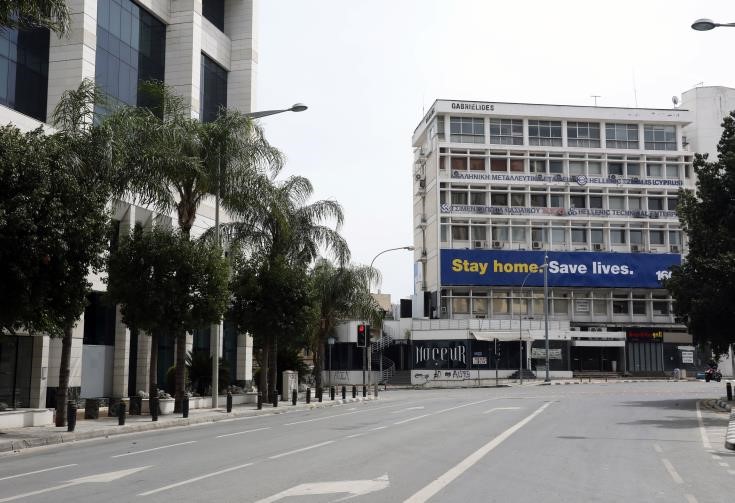 Measures in place as part of the effort to contain the COVID-19 outbreak in Cyprus should continue until the end of April, Assistant Professor of Pediatrics and Infectious Diseases at the University of Cyprus and Head of the Pancyprian Medical Association's Special Committee on dealing with the coronavirus Maria Koliou has told CNA, expressing the view that it is not safe for measures to be lifted before a clear drop in confirmed cases is evident.
Koliou, who is also a member of a Health Ministry advisory committee of experts, considers that it would take about one week for a clearer picture on the effectiveness of the government's measures to emerge.
She further estimates that even if there is a drop in the number of confirmed cases, the measures should continue until cases nearly end completely.
Koliou stresses that "we need to persist in this situation, to show patience and to continue to abide by these strict measures," noting that people must find a way "to accept the measures since we all understand their usefulness."
Yesterday's drop should not be taken for granted
————
Asked to explain what the drop observed yesterday in the number of confirmed cases means compared with the previous days and whether there are hopes of turning the situation around, she said that "we have a right to hope," adding however that "this should not be taken for granted, since the situation has not yet stabilized."
"We do not have enough successive days, to ascertain that the drop is clear. One cannot after a one time drop consider it a given and a certainty," she noted.
She further expressed concern over reports of cases within hospitals and in particular among medical professionals.
Replying to a question as to when a clear picture of the situation will emerge and whether a prediction can be made as to when a downward trend will be observed in the cases curve, Koliou said that another week has to pass, adding that it will depend on the cases appearing and what their nature is.
"But because we are a small country, even a series of cases within one family could change the data," she pointed out. Therefore, she continued, "the only solution is to have sufficient successive days during which a drop will be observed." The drop, she stressed, "must be consistent." One cannot record a downward trend with the results of one day.
Only if the decrease (of confirmed cases) continues consistently could someone say that Cyprus has passed its peak, she added.
Replying to a question as to whether Cyprus is right now at the peak of the epidemic curve, she said that "we need to wait another two or three days, so that whether this drop continues consistently can be recorded."
Practically impossible to test Cyprus' entire population
———
Asked whether the entire population of Cyprus should be tested, Koliou said that this is practically impossible because as she explained, people who test negative today, may be positive tomorrow.
This would not be the solution, she noted, adding that resources would be wasted without real benefit.
"What needs to be done is to test people who have symptoms in a targeted manner and the people who came in contact with confirmed cases," she said.
She reiterated that it is extremely important for people to continue their self-isolation, adding that if we have missed some cases, which is definitely the case, by staying at home they will not spread it to others.
Asked whether a projection could be made as to how much the number of confirmed cases will increase in Cyprus, Koliou replied that "it is difficult to know," adding that "the number continues to grow, however if we reduce the rate of increase, we hope we will not surpass what we can manage."
She also expressed the view that the real number of cases is much greater from the number diagnosed, noting that this will become known after the epidemiology research which will take place afterwards.