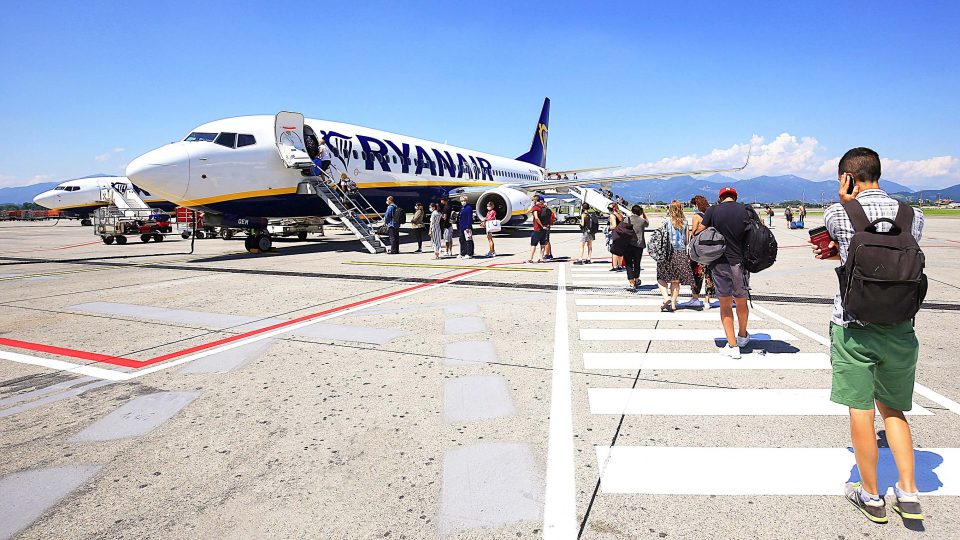 Ryanair on Monday announced two new routes from Cyprus set to begin in August to the Netherlands and Poland.
The flights will be offered from Paphos airport and will fly to Eindhoven in the Netherlands and Gdansk in Poland starting on August 3 as part of the airline's extended summer schedule.
The airline is marking the move with a seat-sale with flights from just €23.99 one way. The sale is valid for travel until October and must be booked by midnight, Wednesday, July 1 on the Ryanair website.
The airline also issued a list on Monday a list of guidelines for passengers.
The measures include new compulsory rules to help to prevent any spread of Covid-19, as well as recommendations for passengers to limit interactions, and improved health & cleaning procedures on the aircraft.
Mandatory Masks – customers to wear face masks/coverings at all times in the terminal and on board the aircraft; Ryanair crew to wear face masks for the whole duration of the flight, including boarding and landing.
Temperature Checks – on all persons entering airport (prior to check-in/ security screening), customers also urged to check their temperature prior to departing home.
Hand hygiene – customers & crew encouraged to regularly hand wash and use hand sanitizers throughout airport terminals before boarding.
Pre-Airport Check-In & Boarding Pass – customers encouraged to check-in online and download boarding passes via the Ryanair app.
Self-Service – bag drops limited to self-service in all airports where service is available. Customers also to self-scan their boarding passes when boarding.
Limited Baggage – customers urged to minimise baggage – preferably to 2 carry-on bags only.
Fast Track & Priority Boarding – use of the fast track service to reduce queuing times at airport security and Priority Boarding to reduce interaction.
No queuing – during boarding no customers will be allowed to dwell in boarding stairwells or air bridges; queuing will not be allowed on board at toilets.
Cashless Payments – card payments only for all inflight purchases and airport fees/charges.
Limited Trolley Service – a limited inflight Getaway Cafe service will operate offering pre-packaged snacks and drinks; Ryanair's Runway Retail inflight magazine will be only available on the Ryanair app.
Aircraft Sanitization – all aircraft disinfected daily with hospital grade disinfectant chemicals that are effective for over 24 hours.
HEPA filters – fleet fitted with state-of the-art filtering system, which removes airborne particles and recycles air flow every 3-4 minutes.
Ryanair's Eddie Wilson said: "We are delighted to be back flying from 1 July, and we encourage our guests and our people to follow Ryanair's new 'Healthy Flying' measures to prevent the spread of Covid-19 and protect them across their whole journey.
All the aircraft are fitted with state-of-the-art filters – which remove any airborne particles while you travel – and every aircraft is disinfected daily with chemicals that are effective for over 24 hours. With temperature checks, face masks, cashless flights and self-service where possible, our customers can rest assured that we are doing everything we can to reduce human interaction and protect their health when flying Ryanair."