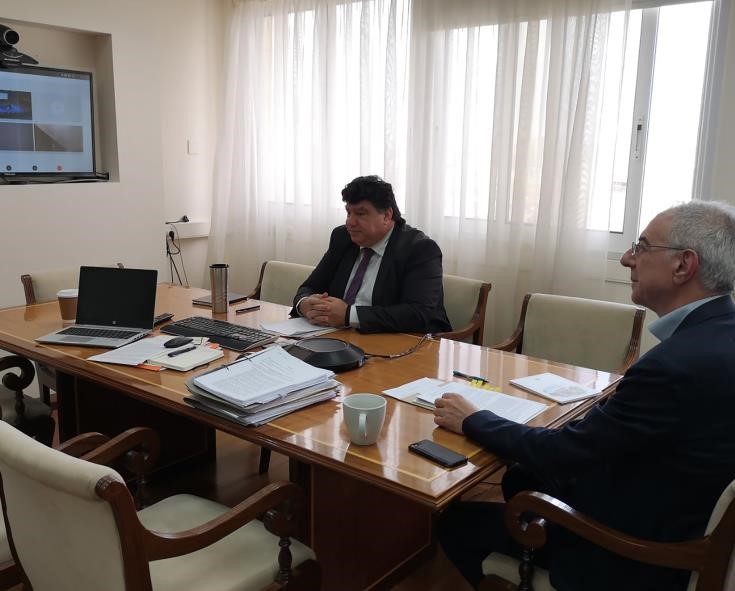 Specific measures foreseen or already in place to support the sport sector were discussed during the 1st informal video conference of EU Sport Ministers, with the participation of Cypriot Minister of Education, Culture, Sports and Youth Prodromos Prodromou.

According to a press release by the Ministry of Education the video conference was organized by the Croatian Presidency and chaired by State Secretary of Central State Office for Sport Tomislav Družak with the participation of EU Sport Ministers and EU Commissioner for Innovation, Research, Culture, Education and Youth, Mariya Gabriel.

EU Sport Ministers discussed the effects of the pandemic in the sport sector, as well as different measures which have been introduced in Member States. They also exchanged views on the main steps to be prepared and taken in order to successfully restart activity of the sport sector.
Prodromou referred to the measures taken by the Republic of Cyprus concerning sports and the initiatives in order to ensure the continuity of athletes' training and enhance the physical activity of citizens under the circumstances.
He then spoke about the basic steps that need to be taken, both nationally and internationally, in order for sports to recover from the crisis, noting, the importance of rescheduling the postponed local and international sport events.
He also stressed the importance of digital technology sector in helping sport in the crisis and post-crisis recovery.
Source: CNA