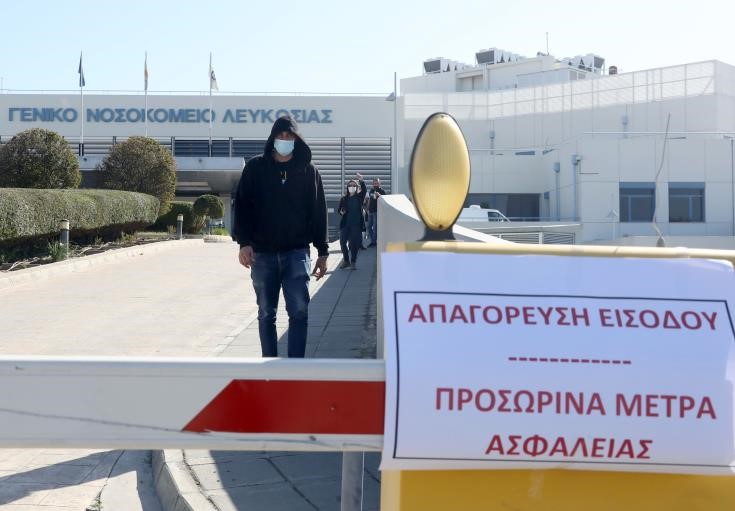 A total of 276 tests for coronavirus were conducted on Sunday among health professionals and personnel working at Nicosia and Larnaca hospitals, the Spokesperson of the State Health Services Organisation (SHSO), Pambos Harilaou, told CNA. In total, authorities plan to conduct 6,500 tests among health professionals, as part of the measures to counter the spread of the COVID-19 pandemic, Harilaou added. 
 
Tests of health professionals are part of the 20,000 tests the government announced for public and private sector employees.
 
Harilaou said that they will take samples from all personnel working in public hospitals, without making any exceptions. 
  
So far, samples were taken from 249 people working at Nicosia General Hospital and 27 people at Larnaca General Hospital.
  
Harilaou also said that they will take 600 samples per day, in line with the capacity of a private company and the Cyprus Institute of Neurology and Genetics conducting the tests.  
 
The procedure will be completed in 10 days, he added.
 
Health Ministry press officer Margarita Kyriaou told CNA that all private laboratories started on Monday taking samples for the 20,000 tests to be conducted among employees working in the public and private sector, as well as in the National Guard. 
 
Some laboratories started taking samples on Saturday and according to the results announced yesterday, one person was found positive to COVID-19 among a total of 148 tests.
 
Kyriakou also said that results will be ready within 48 hours. All 20,000 tests will be completed within 20 days, she added.
  
In line with the decree issued on April 8, 2020, by the Health Minister, tests will be conducted among personnel that continues work at their workplace. Priority will be given to those serving the public and personnel working for the National Guard, Police, Fire Brigade, banks, post offices, gas stations, supermarkets, kiosks, bakeries and similar services.
Source: CNA