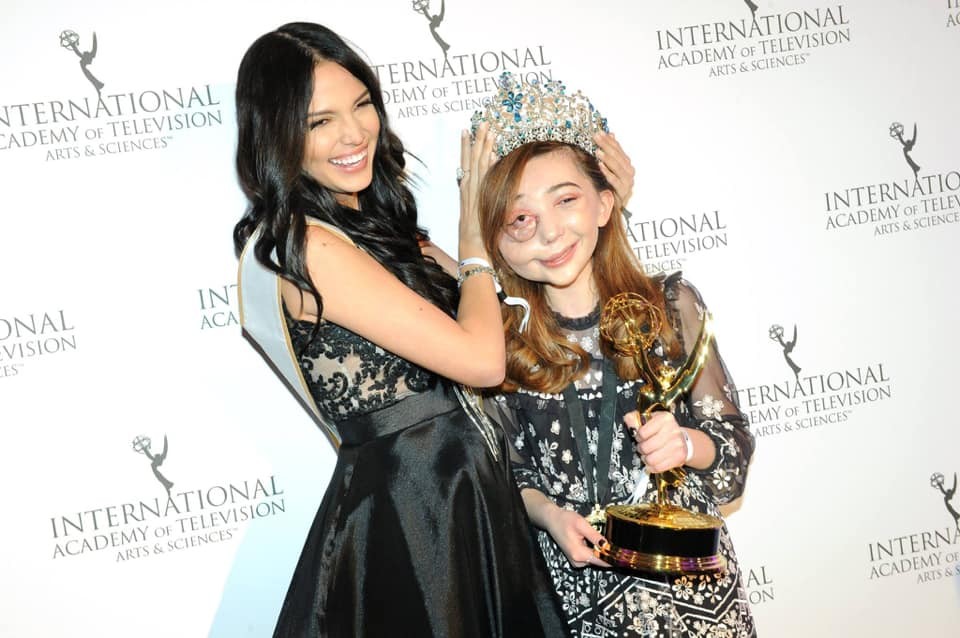 The CBBC film 'Born to Vlog' featuring UK Cypriot Nikki Lilly Christou has won an International Emmy Kids Award for best factual show.
The film follows 14 year old Christou, a vlogger, who has to fly to the United States every other month for complex surgery for arteriovenous malformation.
Shot over six months, the film combines documentary filming, with Christou's own video diaries and vlogs.
According to Parikiaki, the show has already been shortlisted for a BAFTA, picked up an RTS Award and won the international Prix Jeunesse for non-fiction television. It is also currently shortlisted for The Japan Prize.
Since the show, Nikki has presented 'Nikki Lilly Meets', a 20-part series where she interviews famous people from the Prime Minister to Nicole Scherzinger.
"Nikki is an incredible and inspiring girl and charting her story is a privilege. The award nominations are a testament to Nikki and her wonderful family," Sarah Murch, executive producer of the series said.
The International Emmy Kids Awards recognise excellence in international children's programming produced initially outside the United States, and are presented annually since 2013 by the International Academy of Television Arts and Sciences.
Source: Cyprusdaliy