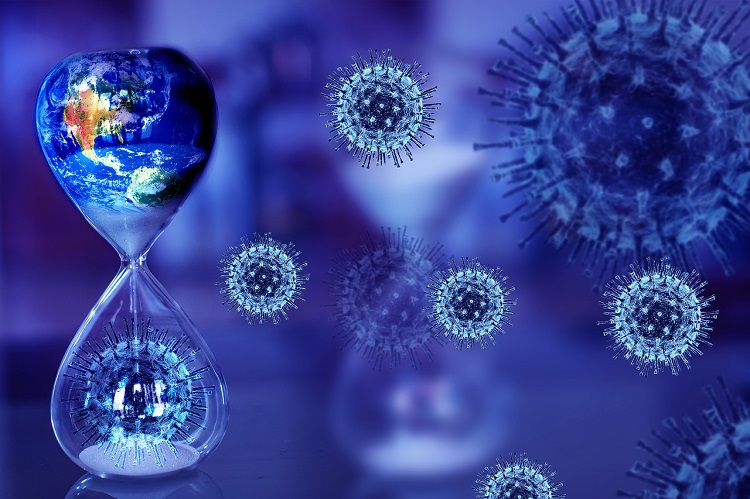 The evolution of COVID-19 is not entirely coincidental. Like any other pandemic, it follows a specific pattern, from the first cases and the exacerbation of the pandemic to the turning point, the reduction of the cases and the end of the pandemic. That's according to scientists at Singapore University of Technology, who are trying to answer the big question that concerns most people in the world: When will the coronavirus pandemic reach the end?
The model proposed by the University's scientists mentions three consecutive dates where the evolution of the virus pandemic is depicted, from the turning point of the cases, to the recording of 97%, 99% and 100% respectively of the new cases in each country.
Although scientists at Singapore University of Technology point out that developments can be altered by various factors each time, however, the methodology they use is based on the measures taken by governments, the acceptance of citizens in isolation measures and distinctive geographical characteristics and can estimate the pattern that the pandemic will follow.
However, as emphasized in the research, the pandemic life cycles vary among countries and there may be different patterns in a specific time frame. For example, on April 21, the Singaporean government announced the extension of the citizens' restraint measures, while on the same day Italy announced a plan to gradually restart the economy, starting from May 4.
Therefore, based on this methodology and confirmed mathematical models, scientists from Singapore are trying to show at which stage of the pandemic the countries of the world are; and when it is expected to end. However, scientists point out that due to the evolving nature of the pandemic and possible different political approaches from their governments, the pandemic curve, the turning point and the end dates will be constantly reassessed.
According to their analysis, the turning point for the pandemic worldwide was April 11, while on March 30, 97% of cases were recorded and therefore, based on their models, 99% will be recorded on June 17 while and the end of the pandemic is expected on December 9, 2020.
For Cyprus, researchers from Singapore estimate that the turning point was April 5, with 97% of cases recorded on April 29. 99% will be recorded on May 8, while the end of the pandemic for our country is estimated on May 24.
For the rest of Europe, researchers estimate that the end of the pandemic is expected on August 25 for Italy, August 1 for Germany, August 5 for France, August 7 for Spain, July 27 for Belgium and August and September 8 for Netherlands.
The end of the pandemic in the United States is estimated on August 27, for Russia on July 20, while they estimate that the pandemic already ended for China.
See the University table: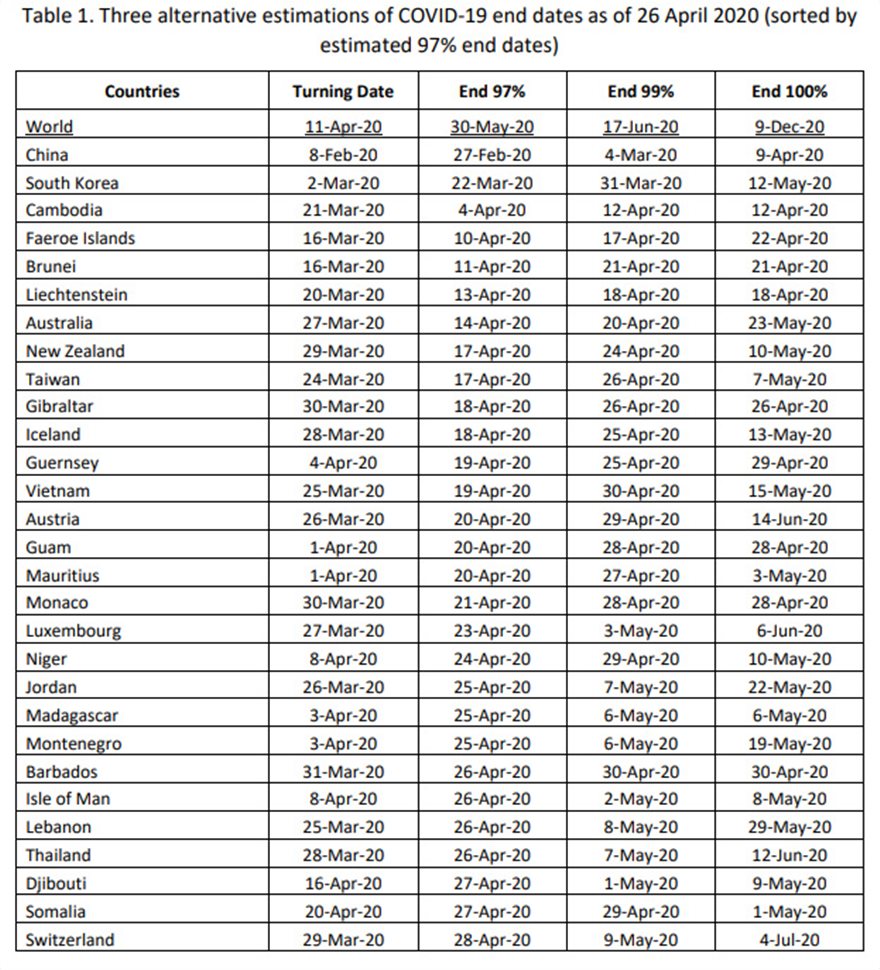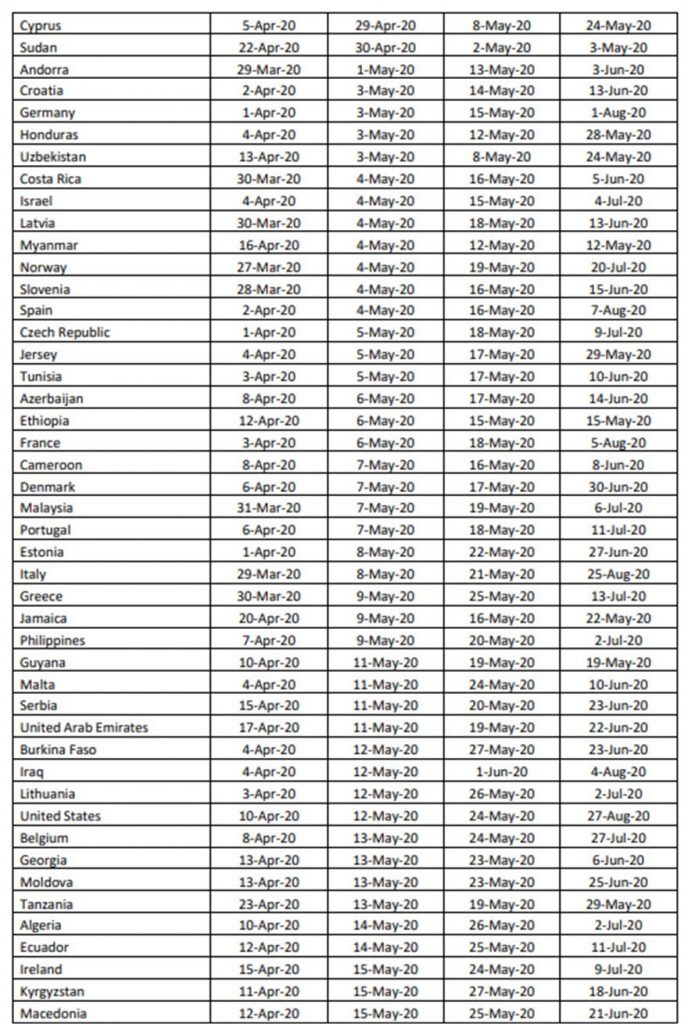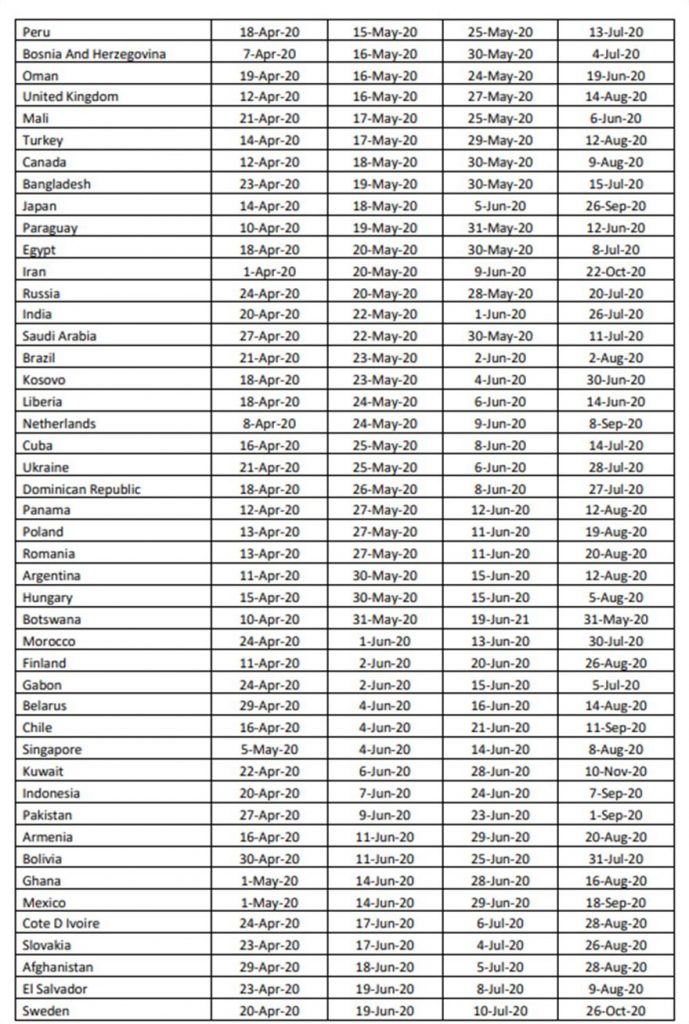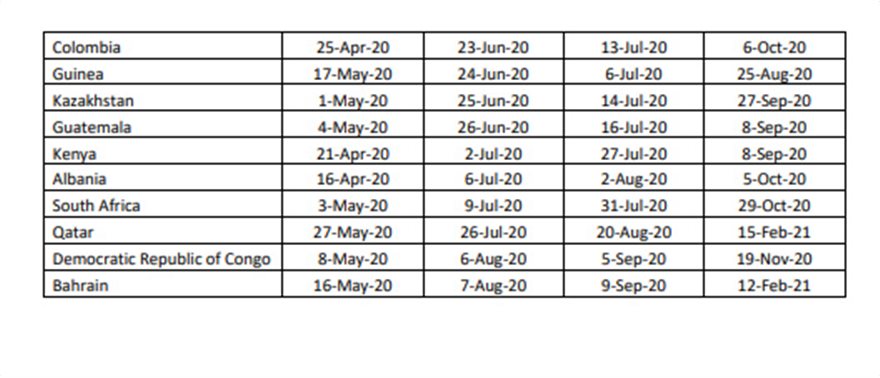 Source: Singapore University of Technology