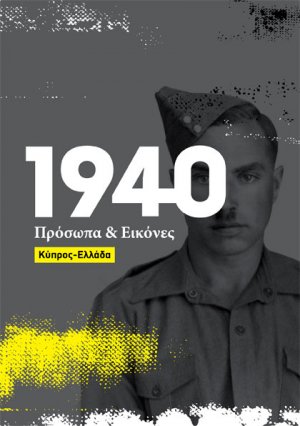 World War II has been the deadliest conflict in human history, the "point zero" of European and global civilization. Dozens of nations engaged in combat, millions of people were killed, civilians as well as soldiers, and the largest part of Europe suffered incalculable damage. The map of the Old Continent was redrawn.
The Bank of Cyprus Cultural Foundation and the Embassy of Greece organize for the first time in Cyprus the exhibition "1940 | People and Images. Cyprus – Greece". The exhibition presents primary evidence drawn from historical research into the World War II period, including the participation of Cyprus and Cypriot volunteers in the fight against the Axis powers as well as significant aspects of the Greek people's resistance.
It collects, traces and displays people and images as it tells the story of the humble heroes of the war. It is a tribute to the participation of Cyprus and Greece in the 1940 campaign. Featured in the context of the exhibition is Dimitris Vattis' photography project "The War's Forgotten".
The exhibition is curated by Catherine Loui Nikita, Director of BPR Cultural Management.
The President of the Republic of Cyprus will inaugurate the exhibition on Tuesday, 9 April 2019, at 19:00
Duration: 10.04.19 – 31.12.19
Visiting hours: Mon – Sun 10:00-19:00
86-90 Faneromenis Str., Old Nicosia
T: 22128157