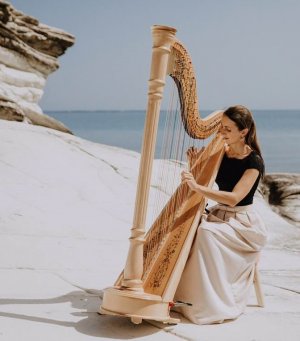 A 60-minute harp recital of works by JS Bach, Lully, Handel, Mozart and more, plus a number of surprises! Food and coffee are going to be available after the recital.
Thursday 14 March 6pm
Carpe Diem Lounge Paphos
Tickets: €12 including a welcome glass of wine, beer or soft drink, with all proceeds to the Paphos Music Lovers fund to support local arts projects. A part of the 3rd Bach Birthday festival organised by Paphos Music Lovers.