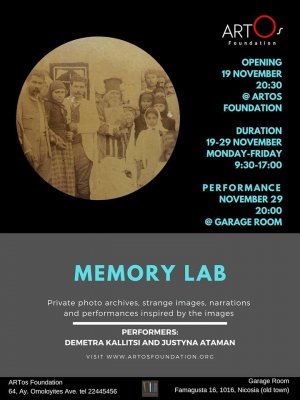 To celebrate the European Year of Cultural Heritage 2018, ARTos Foundation presents Memory lab. it's a pursuit project that explores informal personal collections of previous pictures with a social, historical and aesthetic context specializing in years between 1888 till 1990. It explores the traces of memory and later on highlights it and shares it with the general public within the sort of a brief narration. The new expertise is then unbroken as a brand new inspiration that evolves into numerous of alternative types of expression – "Parasite exhibitions", knowledge domain performances, music etc.
This a part of our heritage is lost taciturnly in previous boxes, antique outlets and even within the garbage. the aim of this action is to safeguard, change and emphasize this sort of cultural "goods"..
The collection are conferred at the ARTos Foundation from nineteen to twenty nine Gregorian calendar month. Exhibition has associate degree interactive kind, wherever guests will explore the history of every icon through audiovisual facilities.
Along with the exhibition there'll be 2 visual performances impressed by the chosen photos. Performances are created by Dimitra Kallitsi and Justyna Ataman and will be held in multi-space Garage Room
Opening of the exhibition: 19th of November at 20:30
Opening hours Monday – Friday 9.30-17.00
Performances Garage Room
21st of November from: 20.00 to 21.00
Address: Famagusta 16, 1016, Nicosia (old town)