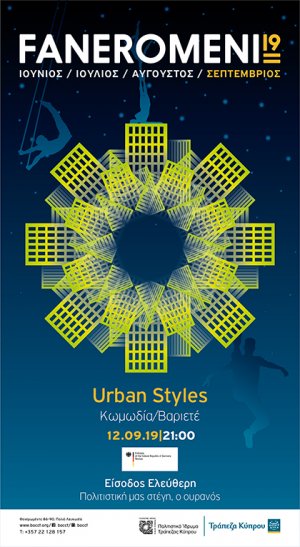 Comedy, Urban Dance, Varieté / "Urban Styles" in cooperation with the Embassy of Germany, with the Funky Monkeys (backed up by the Drumble Beats, a Cypriot band).
Funky Monkeys, an urban dance and circus company, will arrive from Berlin for an interactive performance full of surprises that combines dance, acrobatics and comedy. The band will be accompanied by the Cypriot band Drumble Beats.
Information: 22128157
FANEROMENI19 Festival
On the evenings of the "FANEROMENI19" events, the museums of the Foundation and the exhibition "1940 | Faces and Images. Cyprus – Greece" of the Bank of Cyprus Cultural Foundation will remain open until midnight.