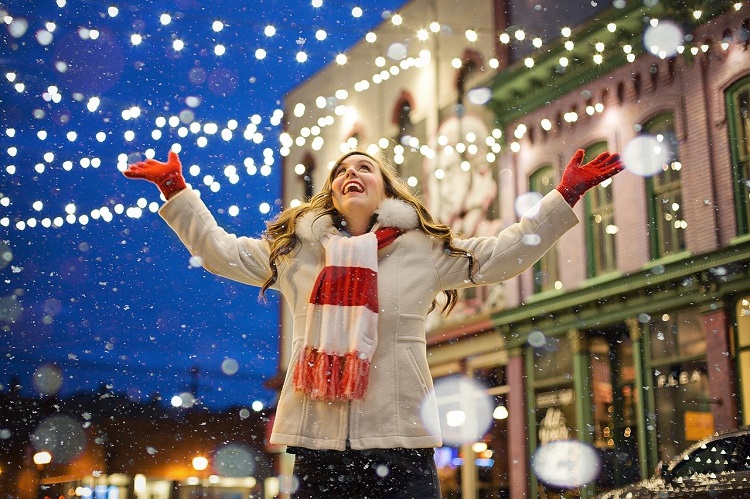 2 weeks before Christmas and the island is glowing with that magical sparkle of Christmas spirit. Santas running in the cities, Christmas workshops for kids, dedicated Christmas parties, live performances and of course shopping till your body can not handle any more walking are some favorite activities of Cypriots.
However, there are some ideas that can turn your Christmas here into something extraordinary and lifetime memories of what was an amazing experience.
The "Cyprus Christmas Bucket list" is here to guide you through your most interesting holidays yet!
A day trip (or 2 days) to the mountains
Is there a better way to get into the winter mood than a trip up to the mountains? Troodos can really "get you" into the mood as its mountainous peaks are quite cold and snowy, especially in end of December, January and February.
Taste local traditional Christmas delicacies
Melomakarona, kourampiedes, cookies and Christmas cake are something you would definitely have to taste when you spend your Christmas in Cyprus. The smell of the home baked sweets is something you will never leave your mind!
Strolls in the narrow streets of Cyprus
All cities are now officially in their Christmas "outfits" and strolling around can be a "fairy-tale" trip. Elves, Santas, Christmas trees and colorful lights will make the scenery as magical as it gets!
In the last few years, Cyprus hosts various Christmas markets and villages and has nothing to envy from its European competition. Booths with local traditional products, workshops for kids and "big kids", exhibitions with handmade creations and many fun activities for all the family.
A visit to the Chocolate Park
Nicosia is the European Capital of Chocolate for the next three months and is hosting an original chocolate park. Visit the park and get ready for one of the greatest experience of the year: a journey into the dreamy world of chocolate.
Ice skating
There is only one ice skating rink in Cyprus, located inside MyMall Limassol. The sport is not very common for Cypriots BUT is getting more and more fans. The necessary equipment is available for rent and along with the instructors, you can have a great time and learn a few tricks ?
Zoos and Theme Parks
Almost every city in the island has its own zoo and many theme parks. Christmas and generally wintertime, is an excellent opportunity for a visit and days of fun with your kids and loved ones. Whether you love animals, adventure, nature or crazy fun, Cyprus can surprise you even on Christmas.