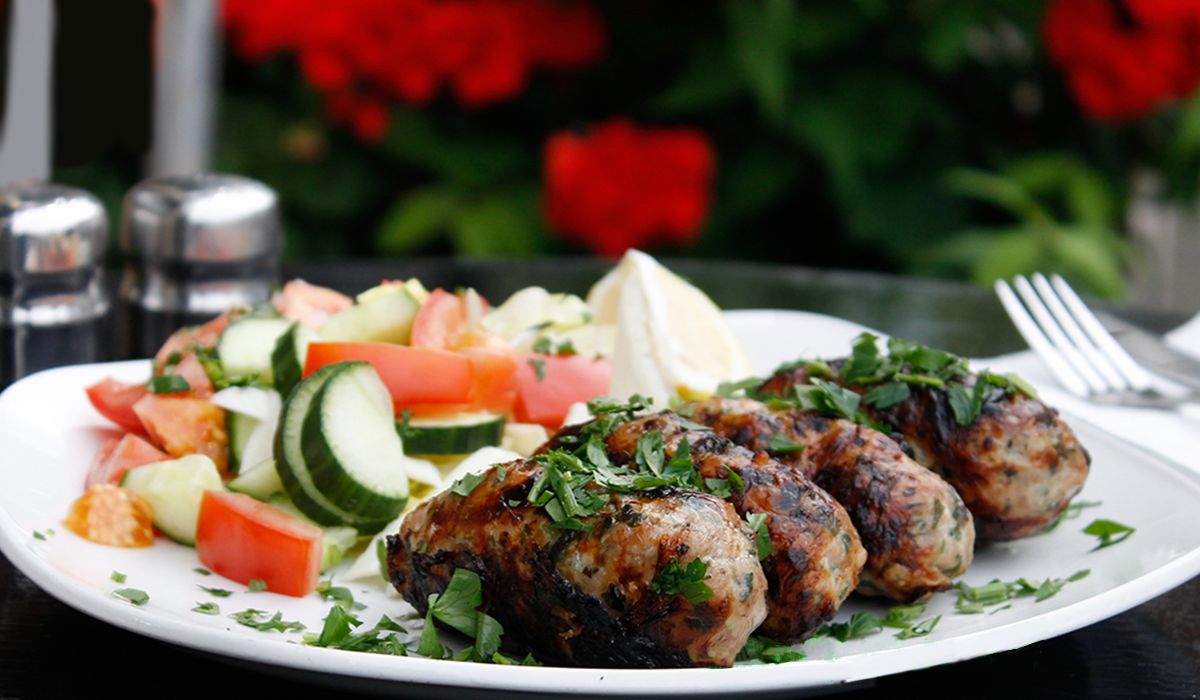 They say "Love goes through the stomach" and is not possible to fall completely in love with Cyprus unless you have tried the local cuisine.
With influences from Turkish, Middle Eastern, French, Italian and Mediterranean cuisines, the Cypriot dishes cannot but amaze you!
The recipes consist of fresh ingredients such as carrots, cucumbers, grape leaves, lettuce, artichokes, lentils, beans, oranges, walnuts, lemons, avocados, apples, pears etc, usually produced and picked from local producers. Additionally, commonly used spices such as parsley, celery, coriander, oregano, pepper etc are also used for the dishes' recipes execution. Mint is also a big part of the local cuisine as it is very important part of the local food culture.
Despite the fact that the local cuisine offers some of the most delicious dishes you will ever taste, there are some favorites that are preferred.
Souvla is without question the most famous Cypriot dish and one of the trademarks of Cypriot cuisine. Skewered pieces of meat that are cooked on the foukou (similar to charcoal grill), constantly turning around so that the meat is grilled evenly.
If you were to make a list with the 3 most popular Cypriot dishes, Sheftalies would be among the top 2! This particular dish is world famous and an exclusive Cypriot Cuisine delicacy!
Kleftiko is a traditional Cypriot meal, with lots of aromas and of course, unbeatable taste!
Makaronia tou fournou or Pastitsio as it is called in Greece is a tasteful dish which contains pasta, minced meat, tomato sauce and lots of herbs.
Another Cypriot cuisine exclusivity is Kolokasi, a root vegetable only grown in substantial quantities in Cyprus and Ikaria in Greece. There are different varieties, but the Cypriot variety is known as Colocasia Esculanta. Kolokasi is a popular dish in the Cypriot cuisine and is cooked in tomato sauce, sometimes on its own or meat, pork or chicken.
Last but not least, the Cypriot meze, a compilation of the best Cypriot dishes, in smaller portions, just enough to give you a taste of what the Cyprus gastronomy is all about!
When you feel "hungry" for traditional food, try finding a traditional tavern, the place for the real Cyprus taste!